Geo Technology operate R&D activities in support of both internal based and Client's based projects. Conducting development projects of complete powertrains and/or specific powertrain areas/systems.
Development work is conducted with full integration of Geo Technology's specialists with own engine testing facilities and/or external partners, as necessary to the achievement of projects' targets.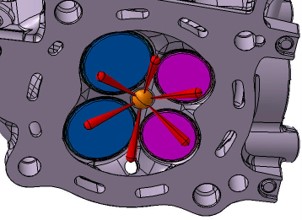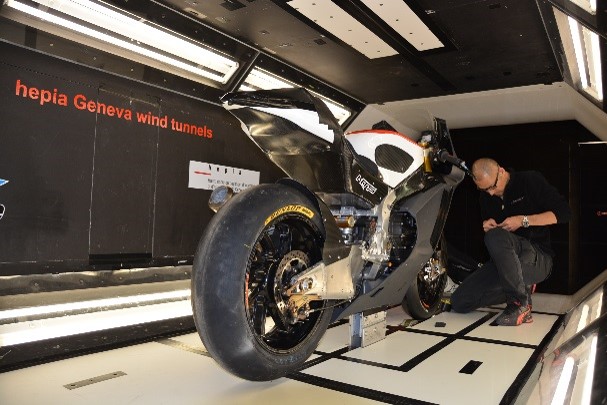 Development activities include:
Powertrain performance
Powertrain efficiency & combustion
Powertrain reliability
Race engine calibration on testbed and race track.
Development of special actuation/operation systems.
Geo Technology has developed a pre-chamber ignition system which can be optimised for the specific requirements and needs of the Client's engines, supercharged or naturally aspirated. Including the combustion simulation by CFD, the supply of pre-chamber prototypes and the testing on bench with combustion pressure measurement and analysis.
Geo Technology has developed a partnership with Hepia-Geneva for conducting wind tunnel activities and related CFD calculations in support of aerodynamic development of race motorcycles.
We perform the design of components and systems for powertrains by CAD (Catia V5).
We analyse the design by means of calculation activity: 
Structural analysis performed by FEA
Kinematic analysis for the optimization of valvetrain
CFD for intake / combustion simulation and vehicle aerodynamics (with specialist partners)